A few months ago Chris B kindly organised for group members to be able to order some hard to obtain D&S wagon kits. Joe has been hard at work on one of his and shares this photo and comments.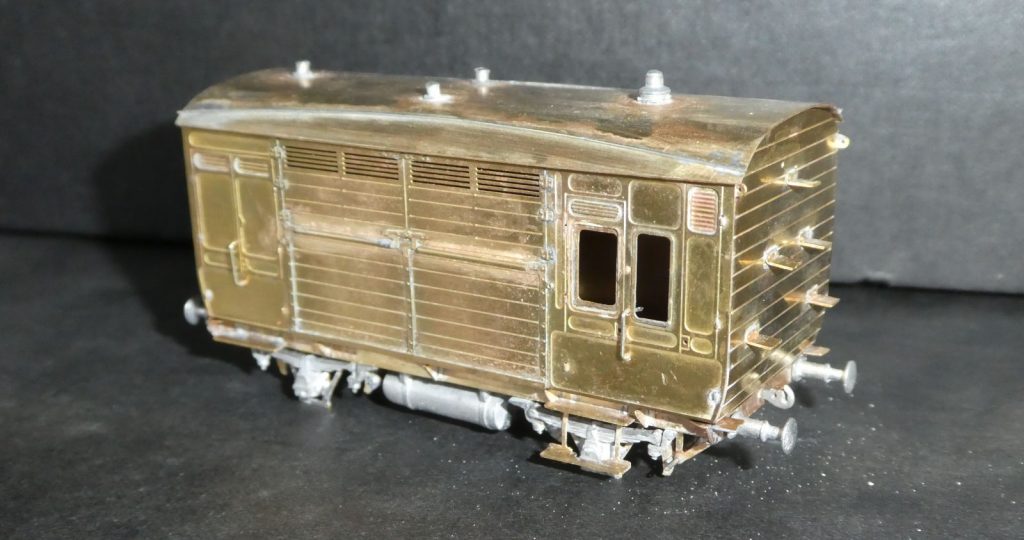 I have been working on a D & S GWR horsebox kit which I bought recently. Most of the soldering is now finished.

The build produces three separate components – roof, body and chassis. Unlike in Danny's earlier horsebox kits this roof is brass and was rolled to shape. It will thus be soldered on from the inside because the chassis will be screwed to the body by captive nuts on cross members at each end.

I have yet to add vac pipes, lamp irons, brake levers, door handles, and handrails by the steps on one end.

Wheels have yet to be obtained – I have run out of Mansell wheels.

I am very grateful to Chris B for arranging the purchase of these kits. Building this one has been a pleasure.