About our Group
We are a mixed group of Scalefour Society and EMGS members who meet from 7.30pm on alternate Monday evenings near Salisbury. We number about 15 members, many of whom belong to both Societies, but at present those who are inclined towards EM outnumber P4 members so we would particularly welcome anyone with an interest in P4 to join us.
We have two older group exhibition layouts with two new ones now under construction together with a circular test track which is available on most group evening.
Woolworth Road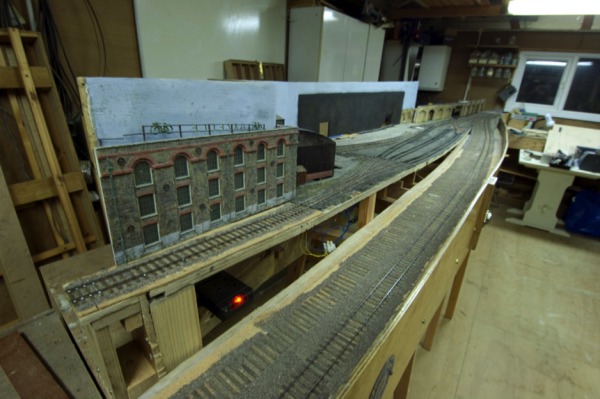 Navigation Road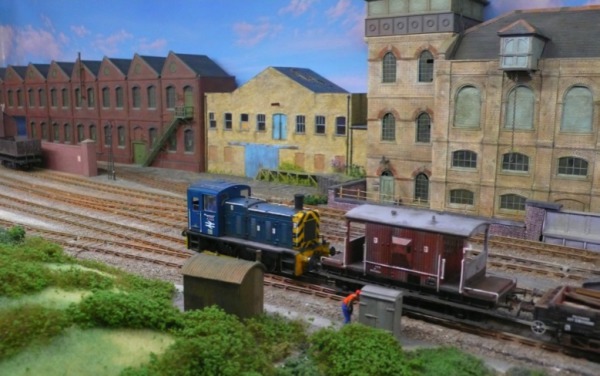 Our P4 exhibition layout, Woolworth Road, was awarded a 'commended' in the 18.83 Challenge competition but has been undergoing major track modification and improvement for more than three years. These pictures show the layout as it was in 2005 and as it is now in its unfinished state, but without more P4 members the refurbishment will take a great deal longer.
Navigation Road is the group's EM exhibition layout and it has attended a number of shows over the last few years. The layout portrays a rundown a fictional location in north east London in the late 60s/early 70s and attempts to evoke the rundown nature of the railways at this time. The layout was featured in the MRJ No 266.
Parkstone
Construction of our new exhibition layout is making excellent progress. It will be a large round-and-round layout representing Parkstone station in Pool and is being constructed in 00 finescale. This is a large project and the enthusiastic members leading it would welcome assistance from any new members.
Report and photos of construction can be found by opening the Parkstone posts category.
Chitterne
Omni loco aeque
The group's entry in the EMGS Chairman's Challenge competition represents a small branch line station with a military connection shortly after grouping. In line with the competition rules this will be a small layout easily transportable by car and will be build using the EM gauge track and points now available from the EM Gauge Society.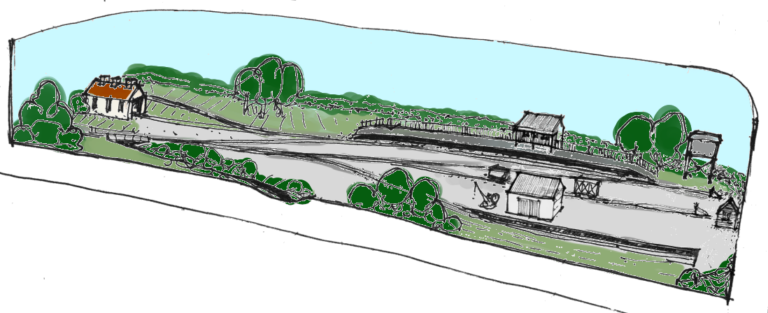 Joining
We are always happy to welcome new and prospective member with an interest in finescale railway modelling no matter what their level of experience.
Please note that the location where we meet has strict security requirements. If you would like to visit please let us know in advance so that we can make the necessary arrangements with the guards.
To contact us you can either phone Joe Newman on 01722 328922, or use the contact form.