As some will know, it is my intention after very many years of procrastination to construct a model of Princetown Station in the 1920s. Being currently in the 'historical research' stage I took advantage of a family holiday on Devon to visit the site for the first time. There is of course almost nothing left, but it was useful to get a feel of the location.
A general report of the visit can be found on my personal blog, but below are a few more detailed observations.
The current path round the edge of the site is actually inside the old boundary fence which was the other side of the drainage ditch. Looking over there some indications of the old boundary are apparent.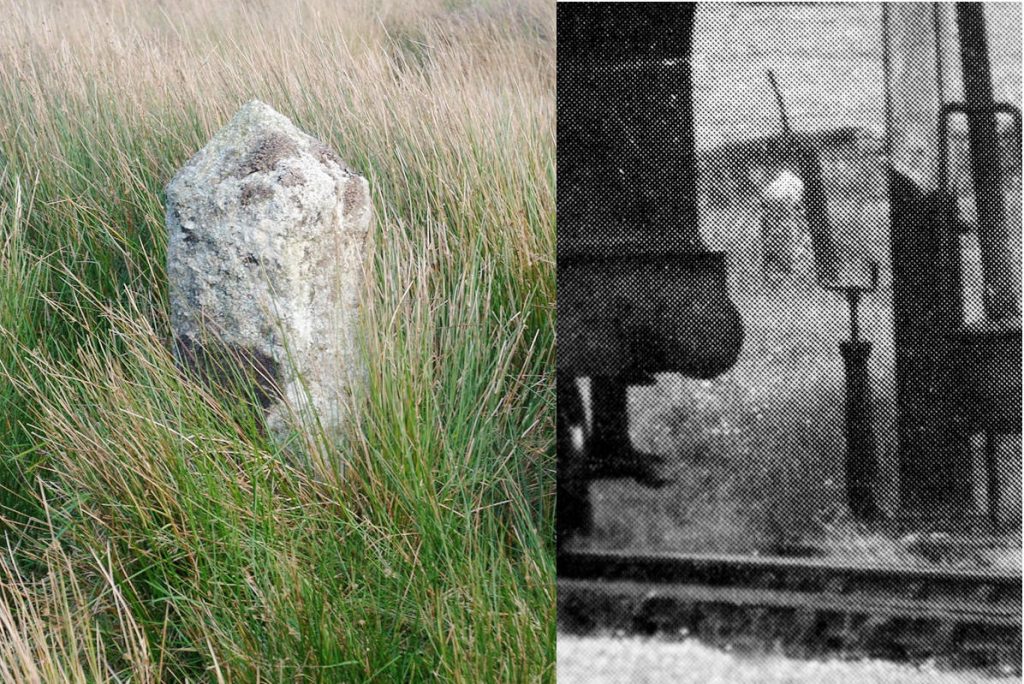 A large marker stone sticks up through the grass and looking carefully at Fig p31 in Paul Karau's 'Great Western Branch Line Termini – Volume 2' we see what appears to be the same post just outside the station boundary.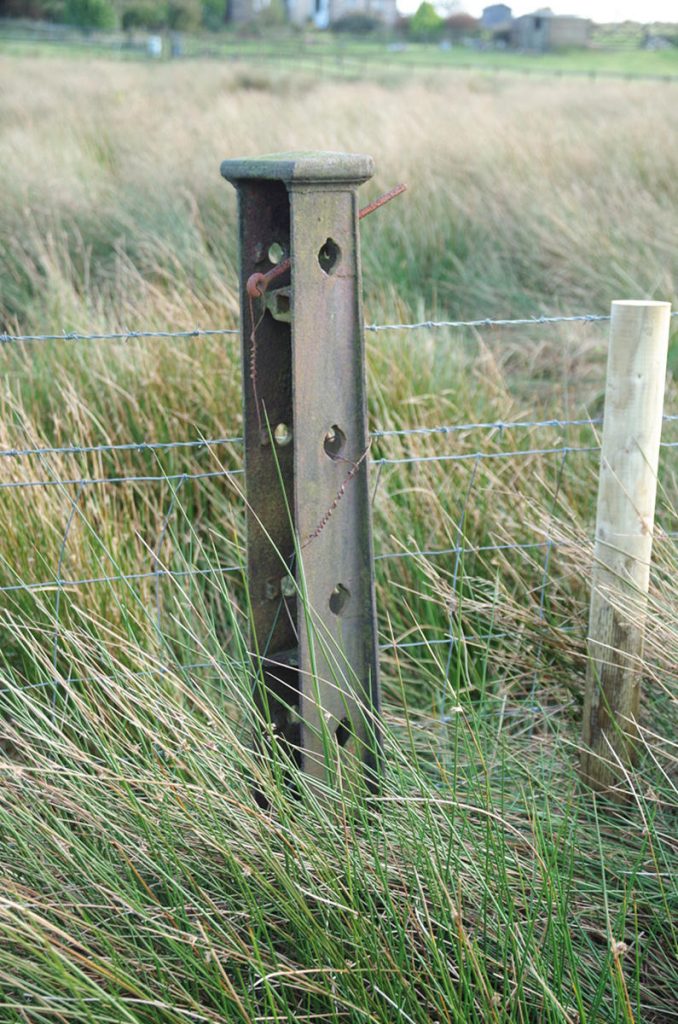 Nearby we find the strange metal post above. I can't be certain that this is dates back to the station, but it might be related to a gate which took a siding out across the southern boundary during the 1920s.
Finally, my eagle eyed daughter spotted the marker below which is in the grass some distance to the east of the station where the access road joins Tavistock Road.